5K Santa Hat Bam Jam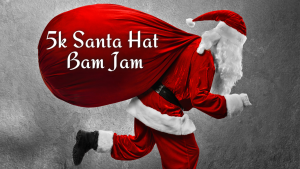 Come celebrate the holidays and participate in our annual 5k with your Victor Valley College Rams Baseball Team and The FIT House at Heritage on Sat. Dec. 10th, 2022.
Entry is $15 a person which includes a ticket for our raffle drawing.
Registration begins at 7:30 AM.
Run starts at 8:15 AM.
Don't forget to wear your Santa hat.