Meet Dr. Marcus Barber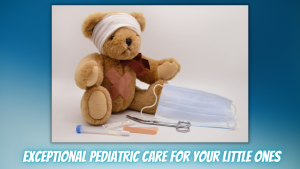 Meet Dr. Marcus Barber
Our On-Staff Pediatrician Working In Our Victorville Clinic
Why did Marcus Barber become a pediatrician?  We have to go back to around 2nd grade, growing up in the Bay Area, when my teacher asked everyone what they wanted to be, I said, "A pediatrician." My own experiences of going to the doctor in an underserved neighborhood helped shape my future. It was great growing up in Oakland, being a fan of the Oakland As, Golden State Warriors, and Oakland Raiders. Also, I had the greatest mother in the world who pushed for higher education for myself and my two siblings. It was a dream story to have three kids raised in East Oakland to become a pediatrician, dentist, and oral surgeon.
I started my career journey in Las Vegas and worked for 27 years in private practice, HMO, and Community Health Centers taking care of the indigent and homeless. What better feeling than seeing kids of all ages and making an impact on them and their families?  I have always stressed making sure the child is developing properly and emphasized the importance of safety on every visit.  I let parents know everything I am telling them is in an effort to protect against what I have seen happen. I see it as a key part of the visit.  I have parents I'm still in touch with who say they loved the safety speech, especially for their teenagers.
When I meet a family, it is a beginning of a journey. I have to make the parents comfortable and try to make the child as comfortable as possible which isn't the easiest task for a child from around one year of age to four to five years of age. You have to think how that little one must feel. So scared. Worried about the possible immunizations needed.  So I try to make the rooms as friendly as possible with life-size wall decals of Lebron James in one room and Disney princesses in another.  I wear Spider-Man ties and Mickey Mouse shirts.  Being a big sports and music fan helps bridge that gap with older kids.  It's important to make the visit more than just listening to heart, then sending them off with, "Your child looks good, and see you next visit." You need to bond with the parent. If the parent thinks her other child needs to get seen, go check the child in.  If you call me at night with your child sick, be there at 8 am the next morning and tell them I said I will see you. I check on kids after hours if they had to go to ER, were hospitalized, or feel they just need to be checked on. Again you have to put yourself in that parent's situation.
Covid had a major impact on children.  From teenagers experiencing depression, grades dropping, and developing obesity, to so many kids no longer playing sports.  I try to get them and the family back on track. It will take time to heal. With the rise of autism and kids with other special needs, parents need someone who will help them get the care their child needs.
 The greatest joy is seeing the kids grow up.  I cared for a girl in Las Vegas who was a bad asthmatic, and probably took care of her until she was around the 4th grade, but I then left Las Vegas and came to the High Desert.  I stayed in contact with her family and many other families I took care of.  When I left in 2018 I would hear from so many kids and parents, "Dr. Barber you can't leave. The Raiders are coming to Las Vegas!"  They knew my Oakland roots.  Well, this asthmatic little girl is now about to enter 11th grade and she is a great basketball player.  She was one of 40 girls across the United States to make the Stephen Curry Under Armor Basketball Tournament held in Oakland this past February.  I went to the tournament, and it was like we didn't miss a beat. It was so great to see her father again, and so rewarding to see her take a picture with Stephen Curry of the Golden State Warriors, one of the greatest of all time. Doing this for me is more than just what happens between the four walls in the examination room.
 I have a loving wife who is a pharmacist, and a son and daughter who are great kids and are both grown up now. I often tell parents, "Yeah I remember those days."
 I have a phenomenal following in the High Desert and look forward to providing this same care at Heritage in 2023.