Monkeypox Alert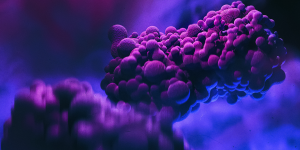 On August 1st, 2022, California Governor Gavin Newsom proclaimed a state of emergency to support the state's response to the Monkeypox outbreak and bolster state vaccination efforts. Below are important pieces of information we'd like to share with you to help keep you safe and informed during this time.
1)      The Governor's proclamation is available at https://www.gov.ca.gov/wp-content/uploads/2022/08/8.1.22-Monkeypox-SOE-signed.pdf?emrc=2a3e09
2)      If you have or suspect you have a case of Monkeypox, contact your Primary Care Physician or the Heritage Victor Valley Medical Group Urgent Care for further instructions.
3)      Understand that, during a State of Emergency, authorizations are not required for certain services, equipment or supplies related to the prevention, detection and treatment of the disease.
4)      Should a specialist or vendor specifically request authorization, the Specialist or your Primary Care Physician can contact the Referrals Department by phone or fax and one will be provided during normal business hours.
5)      Requests for inpatient services or after-hours care will be coordinated for you through our Case Management Department.
6)      If you have traveled outside of the coverage area and are seeking treatment for this condition, contact us immediately at 760-245-4747 so we can assist with ensuring out-of-network care.
7)      For updated information related to the prevention and treatment of Monkeypox, visit the CDC website at Monkeypox | Poxvirus | CDC