Women's Health Month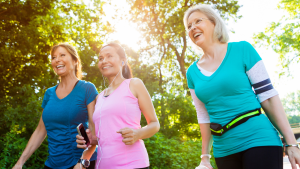 As we celebrate Women's Health Month, it's important to remember that taking care of ourselves is essential for a healthy and fulfilling life. At our medical group, we want to empower women to prioritize their health and well-being.
Regular check-ups and screenings are critical to maintaining good health. Women should schedule annual exams with their healthcare provider to ensure early detection and prevention of health issues such as breast cancer, cervical cancer, and heart disease.
Additionally, staying active and maintaining a healthy diet can help reduce the risk of chronic diseases such as diabetes and hypertension. Exercise doesn't have to be strenuous - even a 30-minute walk each day can make a difference.
Mental health is just as important as physical health. Women should prioritize self-care and take time for themselves to reduce stress and promote well-being. This can include activities such as meditation, yoga, or simply taking a relaxing bath.
Finally, it's important for women to prioritize their reproductive health. Regular gynecological exams, including Pap smears and STI screenings, are essential. Women should also speak with their healthcare provider about birth control options and any concerns they may have about their menstrual cycle.
At our Heritage Victor Valley Medical Group, we are committed to providing comprehensive care for women of all ages. We encourage women to take charge of their health and make their well-being a priority. By doing so, we can all work towards a healthier, happier future.