Heritage People Magazine Quarterly Issues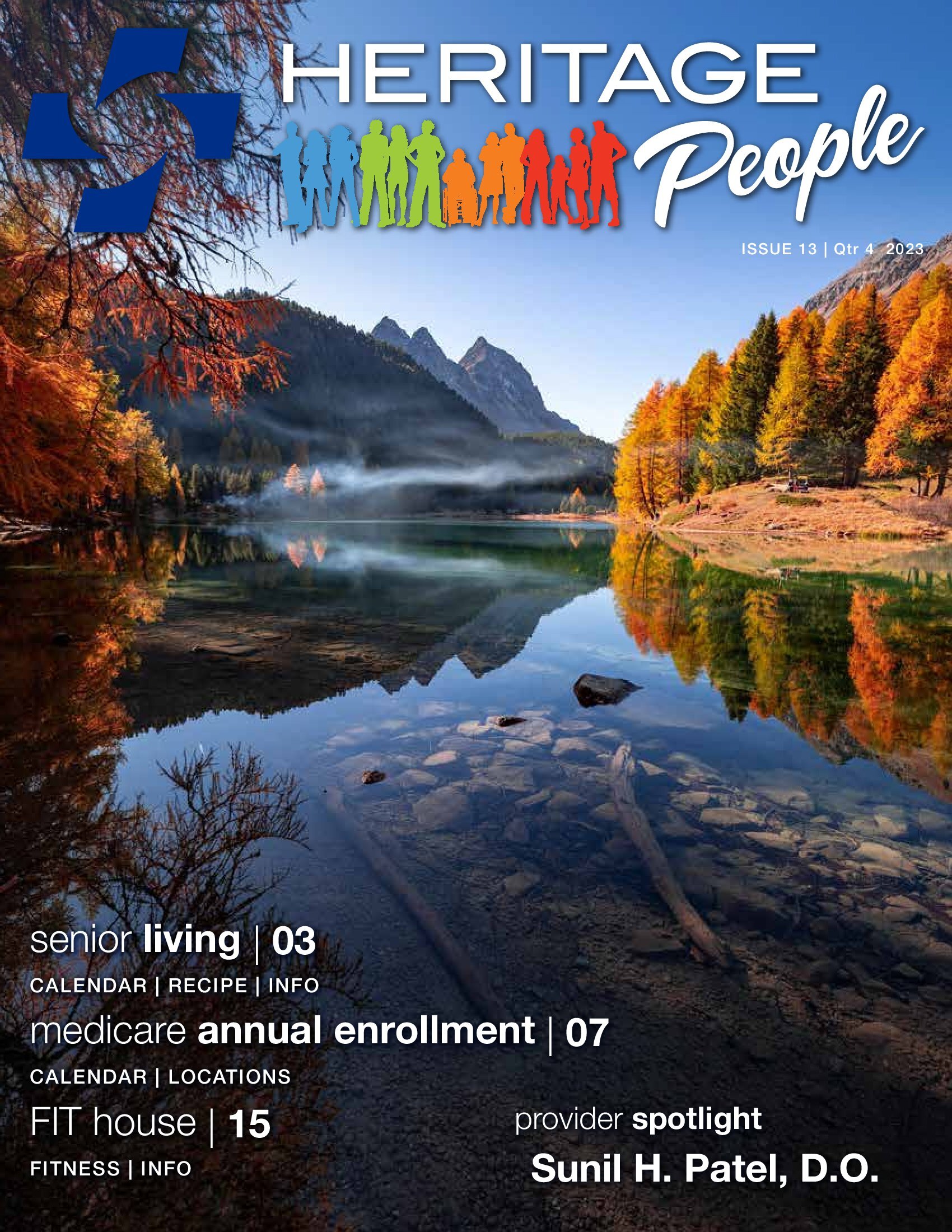 Heritage People: Your Quarterly Guide to Wellness in the High Desert! 
Welcome to Heritage People, the quarterly magazine proudly published by Heritage Victor Valley Medical Group. We're dedicated to bringing you the latest insights, expert advice, and local stories that promote health, well-being, and a thriving community.
Inside each issue, you'll find a treasure trove of valuable information to empower you on your wellness journey. Explore in-depth articles written by our experienced physicians and specialists, covering a wide range of medical topics, from preventive care and chronic disease management to mental health and healthy lifestyle choices.
Heritage People is more than just a medical publication; it's your trusted companion, providing comprehensive resources for you and your loved ones. Get to know our compassionate healthcare providers, learn about the advanced medical services available locally, and stay informed about the latest advancements in medical technology.
We're deeply rooted in the High Desert community, and that's why we feature heartwarming stories that highlight the resilience, compassion, and remarkable individuals who make this region special. From patient success stories to community initiatives, we celebrate the people and organizations dedicated to improving the health and well-being of our community.
Whether you're seeking health tips, reliable medical information, or inspiration to live your best life, Heritage People has you covered. Our mission is to empower you with knowledge and support, so you can make informed decisions and take control of your health.
Look out for the upcoming issue of Heritage People  and join us on this exciting journey towards better health and a thriving community in the High Desert!
Heritage People Issue Archive
Read the digital version of any of our past quarterly issues of Heritage People